2020 Instructors
Aotearoa Cuban Festival is proud to present the following national and international instructors. These talented people will take you on the journey that is Cuban dance. Prepare to have lots and lots of fun!


Christina Monneron
Gold Coast, Australia
Mauritian-born Christina studied with a principal artist of Cuba's National Folkloric Dance Group in Sweden in 1996, beginning a journey that included participation in an intensive Afro-Cuban workshop held in Denmark and joining a dance troupe and dancing Afro-Cuban and Popular Cuban rhythms (salsa, cha cha cha, mambo, conga) all over Scandinavia.
She joined a cultural exchange program in Havana in 1998 where she studied AfroCuban dance, Yoruba spirituality and Santeria religion which led to her full initiation as a priestess of Santeria.
Christina introduced the energy and passion of Afro-Cuban rhythms to Australia in 1999 under the banner Cuban Dance Academy in Melbourne, which included hosting Australia's first International Cuban Dance Congress in September 2009 and organising annual Culture, Dance & Music Tours to Cuba.
Before recently relocating to the Gold Coast, Christina had been based in Coffs Harbour for 7 years, where she had the opportunity to diversify what she does in her small business Kulturithmik, teaching Cuban dance to both adults and in schools. She became a major part of the arts and cultural development of the community as a whole and did this through supporting and enhancing the various existing community and cultural festivals on the Coffs Coast like Harmony Festival, Sawtell Chilli Festival and Woolgoolga Curryfest, plus introducing new festivals like Afrekete Afro-Cuban Summer Dance & Music Camp, WOW Women of the World and International Women's Day (IWD) Celebrations.
She is passionate about promoting arts and culture and advocates for all intercultural groups and the local Indigenous peoples to represent, share and exchange. Afrekete brings people from all around Australia and NZ to participate while local groups are also invited to showcase and share their culture. Christina had also been an active member of Coffs Harbour City Council's Cultural Reference Group.
It was through this work and at WOW events that Christina was awarded the 2015 Coffs Harbour IWD International Woman of the Year. She promotes self-confidence and self-esteem through dance and especially advocates for women and young girls to find their voice and follow their calling.
Greydis Montero Liranza
Creative Director
Rotorua New Zealand
Originating from Havana Cuba, Greydis is an award winning and highly accredited dancer with over 20 years experience in the dance world. She has performed and taught throughout the world sharing the hot, sexy and sublime rhythms of Cuba and the Caribbean.
Her national and International experience along with 6 years training at the prestigious and highly competitive Cuban National School of Art 'ENA' has allowed her to bring an unparalleled wealth of knowledge, technique, skills and passion to dancers and audiences.
She settled in New Zealand in 2002 after her worldwide tour as Choreographer and Principal Dancer of the hit international show Lady Salsa. She is currently the only professional Cuban Female Dancer, Choreographer and Tutor in New Zealand.
Greydis is not only a world class exponent of Cuban dance, but a whole range of exhilarating, feel good dances styles and fitness. She is currently the Creative Artistic Director of The New Zealand Cuban Dance Festival.
Whether you join one of her dance lessons or witness a performance, you will be captivated by her magical presence on the stage and her fun loving approach to teaching.
Her explosive energy combined with her strong cultural background makes Greydis a hypnotic entertainer and an asset to the dance community.
"Dancing for her is a blessing, a passion and something to be shared"
.
Liza Kohunui
Rotorua New Zealand
Liza Kohunui is of Ngai Tuhoe me Te Arawa oku iwi. Liza began dancing at the age of 12, she has performed and trained in Hip Hop, American Jazz, Hula and Latin dance. Liza's passion for Cuban Salsa began 12 years ago, since then, she established Rotorua's first Latin Dance Fitness (Salsacise).
In 2009, she Introduced the Worlds growing fitness craze 'Zumba' to Rotorua, plus travelled to Cuba to further her knowledge in Salsa. By 2010, Liza's company Dance 2 Inspire Ltd was created to inspire people through the movement of dance. Since then she has been teaching Cuban Salsa in Rotorua.
"Salsa dancing enables me to enjoy the freedom to express my femininity and sensuality, the bonus is that I get to meet and dance with all kinds of people. The complimentary part of Salsa is that I get to maintain my fitness and health." says Liza
"I am truly living my DREAM!"
Our local team is joining us too...
Adrian Medina
Sydney Australia
Professional Dancer, Teacher, Choreographer. Born in Havana, Cuba now living in Sydney. Adrian's dance training began at the Narciso Medina Dance School where he developed and perfected his Modern and Contemporary dance technique and Afro-Cuban styles and received a Degree in both dance techniques. He furthered his training at the Tropicana Musical & Dance School, the most elite musical school and Dance Company in Cuba, where he trained intensively in classical ballet, jazz, and as a musical dance performer. Tropicana also saw Adrian initiate his career as a dance choreographer and professional model.
Adrian's international dance experience has taken him to perform intensively throughout more than 15 countries, appearing in some of the largest and most famous theatres in the world such as the Palace of Versailles (Paris, France), and Royal Albert Hall (London).
After three intense years of travelling and touring as a principal dancer of the well renowned Dance company Havana Nights (#1 Latin American Musical show in the world), Adrian decided to move to Australia where he was granted a visa as a Distinguished Talent.
Adrian's vast international experience, modest charisma and easy going character has been well received by large Australian dance institution as Centre of Performing Arts (South Australia), being the youngest Dance Lecturer since the institution was funded. Furthermore he continued his intensive work sharing his knowledge through many independent dance schools and he has trained students that have successfully achieved scholarships in overseas (London, USA, France) and are now performing internationally. Adrian is truly a master and consummate instructor of Cuban dance.
Israel Ortiz Castellanos
Rotorua New Zealand
Israel has been dancing practically all of his life. He is a professional Dancer, Teacher and Choreographer born in Santiago de Cuba.
He first went to a specialised dance school at the age of 11 and went on to graduate from the National School of Art in Havana.
Upon graduating, he worked for 2 different modern dance companies in Cuba before winning a position in the dance spectacular 'Havana Night'. He travelled the world with this company, performing in more than 9 countries throughout Asia and Europe, before settling in Australia in 2003.
He founded 'Cuban Dance Company' in January 2004 to promote Cuban culture in Australia. He wishes to share the passion, energy and creativity that defines Cuban dance and music. Cuban Dance Company's artistic credibility and unique enticing choreographies has been celebrated by participation in a number of successful International and National events. Israel currently teaches regularly in Brisbane, runs workshops and performs in events throughout Australia and New Zealand.
Kate Maguire
Tauranga New Zealand
Director of Salsa ¡Agua!, Kate has been dancing Latin dance for more than 25 years and dancing Salsa for more than 15 years. She has been teaching Cuban dance and Salsa since 2008. A trip to Cuban in 2009 saw her training in Havana with Isaias Rojas Ramirez director of Ban Rarra dance company. She was a senior instructor and performer with the Cuban Groove in Auckland, working with New Zealand's premier Cuban professional dancers Greydis Montero Liranza and Isbert (Vivio) Ramos for several years before her relocation to Tauranga in 2013. A return trip to Cuban in 2017 lead to further opportunties to train in Havana with Isaias Rojas Ramirez director of Ban Rarra dance company and Santiago All Stars.
Kate is a trustee of the NZ Cuban Festival Trust which runs the Annual National Cuban Festival, and is also part of the organising committee for the Bay Salsa Festival. She teachers a range of Cuban dancers (Salsa, Rudea de Casino, Son , Rumba, Chachacha, Cubaton and some Afro Cuban dances), Bachata and Merengue.
Her patient, fun, energetic teaching style is contagious and she will have you dancing and having a great time before you know it. Kate is captivated with the fun, authenticity and depth of Cuban dance and she wants you to discover the joy of Cuban dance too.
Rafael Ferrer
Wellington New Zealand
Born in Cuba on the eve of Carnival, Rafael has dancing in his blood. From winning 'best male performer' at his first international dance festival aged only 10. He went on to compete and perform in many festivals, including the renowned Festival de Caribe in Santiago de Cuba. Specialising in Afro-Cuban and Afro-Haitian dance, he worked as a professional dancer and choreographer in Havana, and has performed all over Cuba, including at the Teatro Nacional de Habana.
Rafael has been based in Wellington, NZ since 2005. Under the CubanFusion banner, he teaches Cuban-style Salsa, Afro-Cuban contemporary dance and percussion. His high-energy, fun style inspires many non-dancers to attend classes and further inspires some of his students to become performers, either at local community events or as part of Cuban comparsas at Jambalaya and the Cuba Street Carnival. Highlights are his choreography of LatinBeat's winning entries in 2007 and 2009 in the Cuba Street Carnival's Illuminated Street Parade.
Our music director..
Sponsors of 2020 Aotearoa Cuban Festival
Emily
Christchurch, New Zealand
Director of E Dance Productions in New Zealand, Emily started in the Salsa scene back in 2007. For four years she toured around New Zealand, Australia and Asia with her dance partner, specialising in Bachata and building the growth of Bachata in New Zealand. With the travel and access to top performers and instructors, Emily was able to increase her knowledge and share her passion with her students.
The combination of hard work and top instructors have shaped the way Emily dances today. Her passion for dance ranges from Salsa, Bachata and Cha Cha. Since then she started E Dance Productions in 2012, which has already won multiple national titles.
"My passion is to empower women and to teach them self worth. I love to style in dance and to do that, you need to believe in yourself. Technique is always fundamental, but you need to nurture yourself to see your dancing grow."
Our special guests..
Our amazing international artists...
Dr Adrian Hearn, PhD
Melbourne Australia
An esteemed academic and percussionist, Adrian visits Cuba frequently to research the influences of the Afro-Cuban religion Santería and its associated music on community welfare projects. This has involved training and initiation as omo añá, or son of the sacred batá drums. His extensive knowledge on Cuban culture and sacred rhythms of Cuba allow for many invitations to lecture around the world as well as teach and perform these ancient traditions proficiently.

Adrian is a Professor of Latin American Studies at the University of Melbourne. Click here for information about his multicultural arts project Suns of Mercury
Diego Troncoso
Auckland New Zealand
A newcomer to the New Zealand Cuban Salsa scene, Diego has quickly developed a following in Auckland Rueda scene and is now running his own Rueda Group "Bailando Rueda", with their studio based in South Auckland. As the group is growing they have come together for impromptu performances of "Rueda Cantada" - a style of rueda when the steps are called out on the stage.
Originally from Chile, his focus is Cuban salsa and specifically Rueda de Casino (Miami style). He was a member of the performing group and an instructor at A Lo Cubano y Social, Santiago de Chile, and spent time in Cuba in 2017 developing more of the Cuban style . He is welcoming and runs well structured classes where moves are broken down technically and ensures students get individual attention. We look forward to seeing Diego become a more familiar member of the New Zealand Cuban Dance scene.
Javiera Pavez
Auckland New Zealand
Javiera is from Puerto Montt in the south of Chile. Co-Founder of Puerto Montt Salsa in 2010, the first Salsa school in the city with more than 250 students who enjoyed different styles like Cuban Salsa, Rueda, Bachata, Salsa LA style, Tango, Cueca, Arabian Dance, and Zumba. Rueda was one of the favourite styles due to its fun, happy and dynamic nature.
In 2014 Javiera decided to embark on a new personal project and left Chile in search of new challenges. In October 2014 she arrived in Auckland and in January 2015 discovered Viva Dance where she was taken on to teach, bringing her special brand of contagious fun to all of her classes. She is now working full time at Viva utilising to the full her experience and know-how in running a successful dance studio.
Javiera co-taught the first ever Viva Cuban Salsa team, which performed at the NZ Cuban Festival in 2015, New Zealand Salsa Congress and Sydney Latin Festival in 2016 and is a regular favourite contributors at Aotearoa Cuban Festival and Bay Salsa Festival.
Vivio Ramos
Auckland New Zealand
Vivio continues to run the Cuban Groove dance school in Auckland.
At age eleven Vivio (Isbert Ramos) started his career at the prestigious & highly competitive National School of Arts 'ENA' in Havana, Cuba. There he studied many forms of Performing Arts, International & National Folklore including (Salsa, Mambo, Son, Cha Cha Cha, Rumba, Conga, Mozambique, Pilon, Yoruba & Congo) Ballet, Jazz, Rhythm, Composition & Choreography with Contemporary & Modern Techniques including Gymnastics, Acting, Music & Painting. He graduated after seven years not only with honours but also as the 'Top Student of the Year' with National 1st prizes in both Modern & Contemporary Dance.
In the following three years he danced for Ballet de Camaguey and then joined the National Company Contemporary Dance of Cuba where he reached the level of 'First Dancer', remaining so for the following 14 years, and travelling with them all over the world.
Vivio joined the dance musical Lady Salsa & it wasn't long before Vivio's expertise was called upon to completely re-work & refine the Lady Salsa Show. Vivio and his partner at the time, Greydis Montero Liranza, proudly toured the globe as the Principal Dancers & Choreographers, bringing with them a vast knowledge & experience to New Zealand. Togehter they moved to NZ and established The Cuban Groove.
Most recently Vivio has taught workshops and performed at many festivals including Bay Salsa Festival and New Zealand Cuban Festival as well as the 2013 New Zealand Salsa Championships.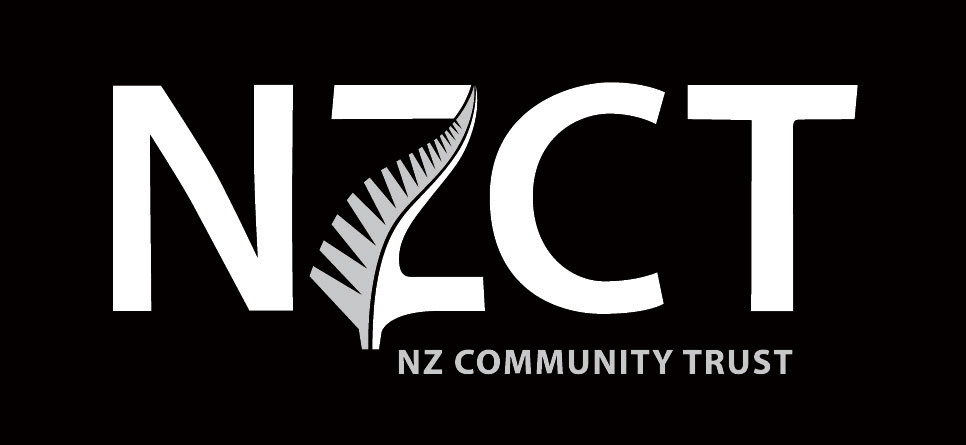 Piter Pantoja López
Adelaide, Austrailia
Born in Havana, Cuba. Piter is a Professional Dancer and Dance instructor of all Cuban dance styles. Piter is well known for his energy and unique street style that he brings to the stage. Recognized as an outstanding performer Piter has danced for some of Cuba's biggest internationally recognized stage shows. In the past few years Piter has been teaching in Europe, Finland and dancing as part of the show "Jazz it Up"
Career Highlights
Dancer with Pinos Nuevos Company -2003

Dancer with Eduardo Veitia Company

Mundial Del Yoruba Festival – Havana, Cuba 2004

Toured with Folklore Dance Festival – Netherlands, France, Belgium and Germany – 2005

Toured China - 2006

"Kings of Salsa" International Tour-2008

"Lady Salsa" International Tour – 2009

Guest Judge/Performer & Instructor, Australian Rueda de Casiono Festival -2014

"Cuban Flow" Stage Show Adelaide FRINGE 2016, Cabaret FRINGE 2016, Adelaide FRINGE 2017

First Place – Australian Rueda Casino Championship